Download S.T.A.L.K.E.R. Call of Pripyat Mobile v0.2 MOD APK for android (Full Game)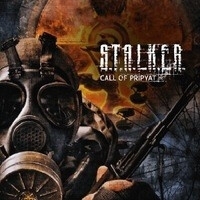 S.T.A.L.K.E.R. Call of Pripyat Mobile (Full Game) - Cool port of the famous action, which will immerse us in that scary radioactive world, where you have to survive and collect various artifacts. You will play for the veteran stalker named Sergei, he will have to explore the location, to meet with numerous factions and mutants. The developer has seriously approached the creation of the game and gave it an interesting storyline.

You will be able to watch a lot of video boxes, have a lot of dialogue, as well as answer different questions and each answer will depend on the development of the story and the ending. You can download Stalker Call of the Pripyat hack for android and perform various tasks, which you will be given by the characters encountered on the road. Fight the bandits and marauders, hide from them and cheat, so as not to once again run into a bullet. The graphics are solid and of high quality, and the soundtrack doesn't disappoint either.
Latest version:

0.2

Android:

5.0 and up

Size:

900 MB

Google Play: Open

Download S.T.A.L.K.E.R. Call of Pripyat Mobile for free