Download S.T.A.L.K.E.R. Call of Pripyat Mobile v0.2 MOD APK for android (Full Game)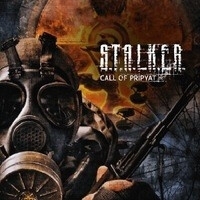 S.T.A.L.K.E.R. Call of Pripyat Mobile (Full Game) - Successful port of a famous thriller that will immerse you in the terrifying radioactive world of the Chernobyl Zone, where you must survive and collect various artifacts. You will play as a seasoned stalker who must explore locations, collect useful items, find weapons, engage in trading, and more. The protagonist will also encounter numerous factions, some friendly, while others will seek to destroy you.

You will have the opportunity to watch numerous video inserts, engage in many dialogues, and answer various questions, with each response influencing the development of the story and the ending. You can download the cracked version of S.T.A.L.K.E.R on Android and complete various missions assigned to you by characters you encounter along the way. Fight mutants, bandits, and marauders, hide or deceive them to avoid unnecessary gunfire. The graphics are solid and high-quality, and the sound design is also impressive.
Latest version:

0.2

Android:

5.0 and up

Size:

900 MB

Google Play: Open