Download Counter Strike: CS Source v1.08 MOD APK for android (Full Game)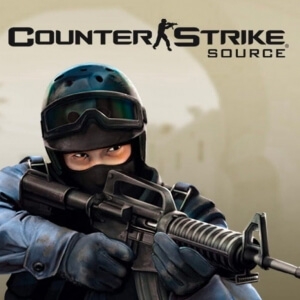 Counter Strike: CS Source (Full Game) - The best port of the legendary shooter on mobile devices, which combines all the charms of the original Counter-Strike 1.6 and improved capabilities of the new engine Sours. So you can play your favorite shooter with improved graphics, real physics and new sound effects.

Gameplay has remained unchanged, you can download CS Source free on android and compete in teams in different modes, showing their individual skills. Choose sides, either terrorists or counter-terrorist special forces and go defeat enemies. The game has many types of firearms and edged weapons, there are grenades and useful equipment.
Latest version:

1.08

Android:

4.3 and up

Size:

2.1 GB

Google Play: Open
✔INFO:
Installation and launch instructions:
1)
Download the archive Counter-Strike Source-v1.08 and the second link cache
2)
From the first archive install two apk files, but do not run them
3]
Folder Counter-Strike Source from the archive with the cache placed in the root of the internal memory of your device
4)
Start the first Source Engine, click on "Specify path" and choose the previously unpacked folder with the cache
5)
Then click "Specify this path" and close the application.
6)
Now launch Counter Strike Source and click "Run
7)
The game will load. If you get a soapy picture, go to the video settings and select a resolution of 1200 or higher
In the console, you can specify servers (search for their addresses on the internet) in the format connect [server address]