Download Car Parking Multiplayer v4.8.9.4.4 MOD APK for android (Unlimited Money & Unlocked Paid Content)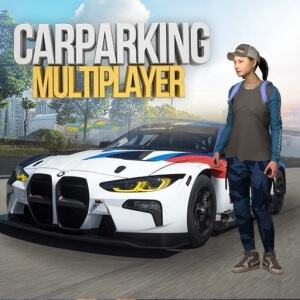 Car Parking Multiplayer MOD APK (Unlimited Money & Unlocked Paid Content) - An innovative simulator that combines several game mechanics. So you can play in multiplayer mode exploring with real players a free open world, compete with them in races, tuning cars, or perform tasks focused on parking cars. In this case, do not forget about the rules of the road, which must be respected.

If you download Car Parking on android, then in the garage you will immediately available all the cars, which in the game more than a hundred pieces, different brands and types. They are all incredibly detailed traced, each to set up and make tuning. Also your character can leave the vehicle and go to the location to walk or do mayhem in the style of GTA.
Latest version:

4.8.9.4.4

Android:

6.0 and up

Size:

712 MB

Google Play: Open

Download Car Parking Multiplayer for free
✔INFO:
- Unlimited money (50M)
- Paid content unlocked: cars, characters, houses, disks (wheels), perpetual motion machine, disable ads, W16 engine, house, colored smoke, horns and police sirens.
- Free police lights installation