Download Fran Bow Chapter 3 v2.0.2 MOD APK for android (Full Game)
Killmonday Games (liteapks)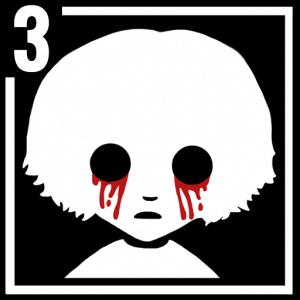 Fran Bow Chapter 3 MOD APK (Full Game) - The third episode of the incredible horror adventure of a girl suffering from mental illness. So, we have already helped the heroine escape from the mental hospital and walked through a strange forest, where we found a friend - a cat named Mr. Midnight. Now the story takes a new turn, as Fran turns into a tree at the end of the second part. The story revolves around the cat, who will guide the girl back to her human form.

Explore the levels and communicate with the quirky characters you meet along the way. They can help us in the game and give clues in solving puzzles. The main aim of the chapter is to perform a ritual that will restore the heroine's arms and legs, but not her body. You will have to figure out how to become human again. To continue diving into the fascinating story, you need to download Fran Bow Chapter 3 hack for android. However, it is worth to start the passage from the very first part, otherwise you will not understand the point.
Latest version:

2.0.2

Android:

2.3 and up

Size:

223 MB

Google Play: Open

Download Fran Bow Chapter 3 for free
✔INFO:
- Run the game must
without internet
, otherwise you get a license error.