Download Super Meat Boy Forever v6526.1739 MOD APK for android (Full Game)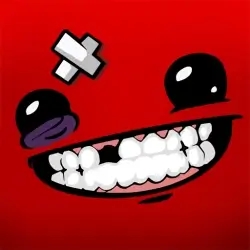 Super Meat Boy Forever (Full Game) - A game that offers players incredible challenges, exciting dynamics, and colorful graphics. Run, jump, hit, and kick in this hardcore platformer where each level is a new adventure. Put in all your efforts to defeat deadly bosses, find secrets, and unlock new chapters. The gameplay will make you experience a whole range of emotions, from challenge and disappointment to joy and satisfaction.

One of the key features of the game is the random generation of locations. Therefore, every time you start a new level, it will be unique and unpredictable. This adds more excitement and challenge to the gameplay, as you will never know what awaits you ahead. Be prepared for unexpected obstacles, traps, and difficult platforms that will require maximum concentration and skills from you.
Latest version:

6526.1739

Android:

8.0 and up

Size:

917 MB

Google Play: Open