Download STANDLEO v2.1 MOD APK for android (Private Server Standoff 2)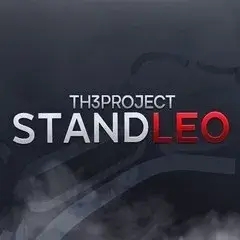 STANDLEO (Private Server Standoff 2) - Another private server for the online shooter Standoff 2 stands out from the original game with its unique game modes (Surf, Bunny Hop, and Duels), which add unpredictability and variety to the gameplay. It also contains a lot of gold for purchasing cases where free skins can be obtained.

In the Surf mode, players have the opportunity to explore various maps instead of fighting enemies. This creates an exciting adventure where you can enjoy a variety of game locations. In Bunny Hop, gamers gain the ability to maneuver through the map with unprecedented skill, bypassing various obstacles. Duels provide you with a chance to battle one-on-one with an opponent, showcasing your skills and strategic thinking.
Latest version:

2.1

Android:

5.1 and up

Size:

1.7 GB

Google Play: Open